Training Activities
---
Guidance for competitive examinations
In this competitive world, being well prepared is the key to success. In today's world no matter which field we belong to, we are required to appear for competitive exams to get admissions in universities, for civil services or for any other position in public sector. These exams aim to choose worthy candidates, so here are the practices you should follow to prepare well for competitive exams.
SSGBCOET has been taking efforts to prepare the students for central and state competitive examinations. On regular basis, special coaching lectures, seminars, counseling sessions are organized by the experts in this regards. Through these lectures we mainly focus & emphasize on following aspects as well as provide the maximum facilities to students.
Time Management
Sample Papers and Mock Tests to prepare for competitive exams
Smart work along with Hard work
Do away with distractions
Do not fall under the pressure
Online Virtual lecture lab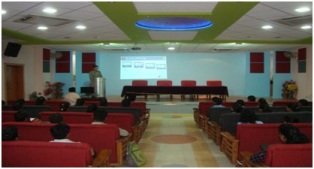 ---
Career Counseling
Career development is a lifelong process that, whether you know it or not, actually started when you were born! There are a number of factors that influence your career development, including your interests, abilities, values, personality, background, and circumstances. Career Counseling is a process that will help you to know and understand yourself and the world of work in order to make career, educational, and life decisions.
Career development is more than just deciding on a major and what job you want to get when you graduate. It really is a lifelong process, meaning that throughout your life you will change, situations will change, and you will continually have to make career and life decisions. The goal of Career Counseling is to not only help you make the decisions you need to make now, but to give you the knowledge and skills you need to make future career and life decisions.
Help students to figure out who they are and what they want out of their education, career, and life.
Help students to identify the factors influencing career development, and help to assess interests, abilities, and values.
Help students locate resources and sources of career information.
Help students to determine next steps and develop a plan to achieve goals.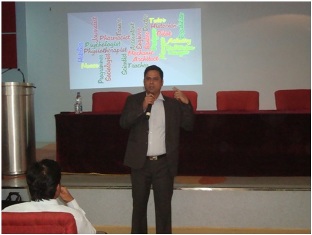 ---
Soft skill development
Good manners, optimism, common sense, a sense of humor, empathy and the ability to collaborate and negotiate are all important soft skills. Other soft skills include situational awareness and the ability to read a situation as it unfolds to decide upon a response that yields the best result for all involved.
Another important soft skill is adaptability. An employee with this attribute has the ability to work in various situations equally well and move from one situation to another with ease and grace. The ability to be diplomatic and respectful even when there are disagreements is also a key soft skill. This skill requires the employee to maintain a professional tone and demeanor even when frustrated.
An employee with a high level of emotional intelligence has good communication skills and interpersonal skills. He can clearly articulate goals and can work in a team. He knows when to take a leadership role and when to sit back. He knows when to speak, when to listen and when to suggest a compromise.
SSGBCOET has been taking efforts to groom the students in soft skill areas like communication, attitude, goal setting, strategic thinking etc. Institute has achieved this by organizing various lectures, workshops, practice sessions of the experts in this regards.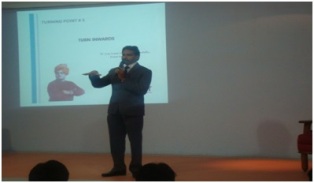 ---
Remedial coaching
SSGBCOET strives hard for the best academic result. In process of improvement of result a keen attention is provided towards the students who failed in particular result.
After the declaration of the university result, analysis has been carried out for each and every subject in department wise. A meeting of all students who failed in particular subject has been organized with the concern staff members.
A deep discussion with students leads to the conclusion of failure of students in that subject. After finding out the cause of the failure remedial measures has been carried out by subject teacher. It mainly includes
Conduction of classes on particular topic demanded by students.
Problem solving and assignments work for more practice.
Timely discussion and meeting with students.
Solving and reference of old question papers of universities.
Discussion and measure of progress of students in the concern subject.
All staff members of respective departments who are appointed for the remedial work to improve result involved the remedial work.
---
Training
Identify people for periodic Evaluation of Our Student to check their preparedness by standards/Institutes.
Identify potential Employers and collaborate with them.
Create a map with essential skill requirements and suitable student profiles.
To arrange workshops and seminars on Technical, Aptitude, Interview-handling skills, Interpersonal skills, Time Management, Stress Management and Failure Management.
To arrange lectures by corporate experts.
To arrange special training program on soft skill and aptitude for campus recruitment process.
To arrange and help students for industrial visits, live projects from industries, internships.
Placement
To invite corporate companies for on campus recruitment process of final year students.
To schedule campus visit of companies.
To coordinate post selection process like distribution of offer letters and keeping them updated about latest from the company.
To work as a catalyst between selected student and the respective company.
To receive feedback from HR of the company.
---