Achievements
Department of Electrical Engg. cares the study as well as encourage the students to participate in sports, knowledge improving competitive events & other cultural activities & co-operate them for better Performance.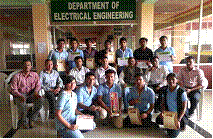 Our students Shubham Borkar, Akshay borole S. E. (ELECTRICAL), Rajat Chaudhari, T. E. (ELECTRICAL) secured 10th position in Full Throttle competition, Vivek Mishra, Dinesh Meena T. E. (ELECTRICAL) & Akshay Joshi S. E. (E&C) secured 11th position in Apexo competition, at Techfest – 2014 event organized by IIT, Pawai during 3rd – 5th January 2014
Vivek Mishra, Dinesh Meena, Amit Sonar, Mahesh Chopade, Pooja Purohit, Sneha Mohite T. E. (ELECTRICAL), Akshay Joshi S. E. (E&C) won the following prizes in Robotics completions in this academics as follows:
Sr. No.
Name of Event
Prize
Organizer
1
Robo War
First
Dr. V. B. Kolte College of Engineering, Malkapur
2
Robo Race
Third
3
Robo Soccer
Second
D. Y. Patil College of Engineering, Pimpari, Pune
4
Robo Soccer
Second
S.V.I.T. College of Engineering, NAsik
5
Sumo Wars
Second
M. I. T. College, Pune
Sonu Kumar Singh – 80.67% (2012 – 13) & Hareram Mandal – 85.06% (2008 – 09) won the GOLD MEDALs with securing Ist rank in North Maharashtra University examinations.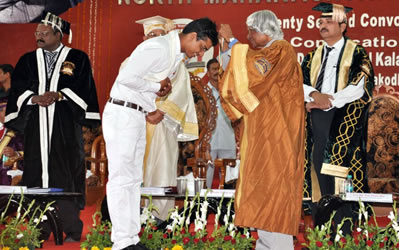 ---